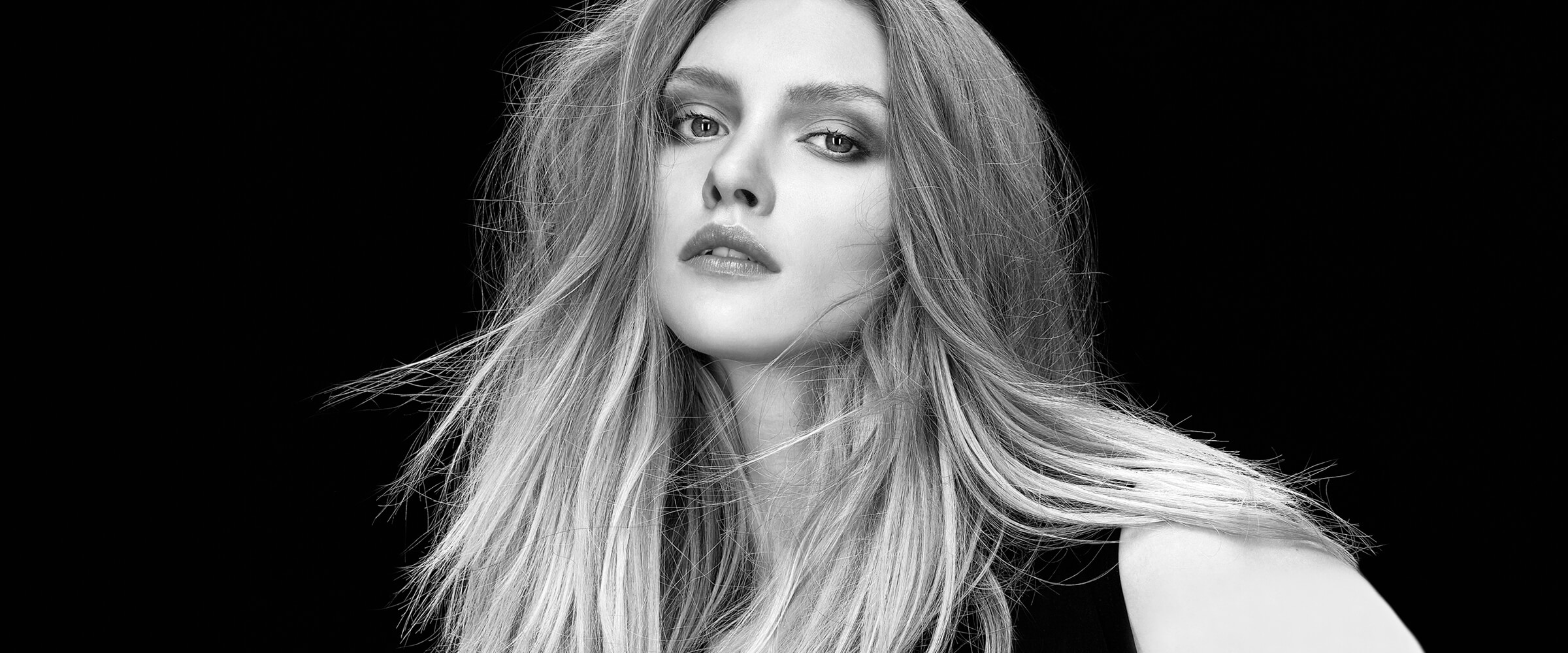 SHE Hair | Scandinavia
Long life to your hair – with SHE Professionals. With SHE you get a complete line of extensions and accessories for a beautiful hair – both in volume, length and colour.
SHE Hair Scandinavia is powered by Aderans Scandinavia, that provides SHE´s Extensions and Fashion Tape for the market in Sweden, Denmark and Norway.
SHE Hair Professional
SHE is one of the leading companies in the hair extension sector, and use the most advanced techniques available on the market today. A complete line of extension systems, suitable for every need and made exclusively with 100% natural hair strands.
Synergy and sharing common values are the engine of the SHE company. They pay maximum attention to research and technological innovation. These two aspects allow SHE to put the protection of the health of the customers and to be in step with the news dictated by the fashion world – to get a complete and well thought product portfolio to ensure a long lasting beautiful hair.
Aderans Scandinavia
Distributor of SHE hair products and extensions in Scandinavia
Aderans Scandinavia (Aderans Sweden AB) has two distribution channels: B2B through wholesale/hair dressers and B2C through own salons network, specialized in wigs and hair replacement.
Office, sales department and warehouses are located in Malmö, Sweden. Aderans Sweden AB has been privately owned since it was founded – but was incorporated 2005 into the Aderans Group, a world-leading company in the hair replacement industry. This collaboration further strengthened the company's opportunities for research, development and production.
In addition to SHE, Aderans Scandinavia also represents a whole range of other brands in the hair industry.
For more information – please visit our country based wholesale companies.
Contact our country based wholesalers:
SWEDEN | TOUPÉMA BELGAL
toupemabelgal.se | 020-36 87 00 | @toupemabelgal
DENMARK | CARL M LUNDH
carlmlundh.dk | 78 77 05 46 | @carlmlundhdk
NORWAY | CARL M LUNDH
carlmlundh.no | 219 39 620 | @carlmlundhno
HEAD OFFICE | ADERANS SWEDEN AB
aderans.se | +46 (40) -36 87 00